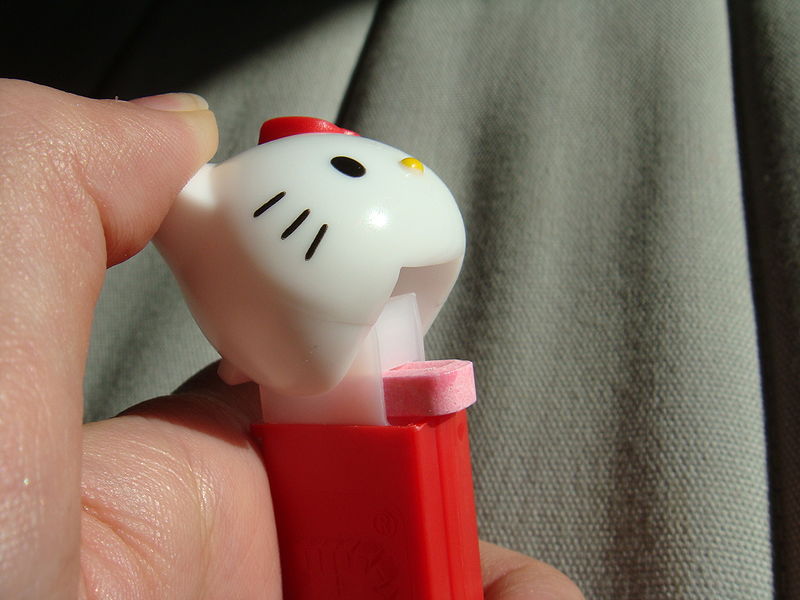 I have to admit that even though they've been around for decades, I had no idea the potential value of these funny little candy dispensers. Vintage and rare Pez dispensers routinely sell for hundreds of dollars, and believe it or not the rarest dispensers have sold for thousands. Although you might not see many of them at estate sales, keep an eye out at garage sales and yard sales.
Hello Kitty Pez dispensers can be found at garage sales.
What is a Pez Dispenser?
Most people are familiar with Pez candy and the fun dispensers they come in, similar to the one pictured above. The original dispensers made in the 40s and 50s were designed to look like a lighter and held mints which were promoted to help stop smoking. In the mid-50s PEZ began marketing the sweeter candy to children and featuring the character heads we are more familiar with, as well as other unique shapes such as a laser gun.
What is a Vintage Pez Dispenser Worth?
Vintage dispensers (especially if they're in original packaging) often sell in the $100-$200 range on eBay, and some rare dispensers have sold for up to $500. The PEZ company website has a photographic history of their dispensers, so you may want to make yourself familiar with the vintage designs that may fetch a higher price from collectors. Go to their Collector's Corner....more