Yard sale signs are simple — just Sharpie, some poster board and staples, right? Yard sale signs are often the last thing anyone thinks about when deciding to sell their things. But smartly made — and smartly placed — signs can mean the difference between a yard buzzing with inquiring shoppers and one with nothing but the chirps of crickets.
For some tips on good garage sale signs, watch this quick video:
10 Pro Tips for Garage Sale Signs
.
Signs should include large, easily legible text. Can drivers read your sign from their car? You might want to drive around the block and check to make sure.
Don't include too much info or text on your sign that could make it hard to read. Essential info includes the phrase "yard sale" or "garage sale," your address, and an arrow.
If you want to include additional info, consider leaving a box of flyers or printouts near your sign.
Always check your local signage laws to make sure you are in compliance before you post signs around town.
If you don't have good handwriting, you may want to get a pre-made sign from your local home improvement store or online.
Consider the weather. If it's going to be windy or rainy outside, you probably want to use durable signage material, rather than paper or cardboard.
Watch out for vandals who might change the info on your signs. If you decide to use paper or cardboard, you may want to laminate your sign or put clear tap across it so that it can't easily be tampered with. (Below, you'll see an example where the "awesome" in Awesome Garage Sale was changed to "Just OK").
Put up multiple signs. Don't just put up one one your street; put them in as many places around your neighborhood as you can. You might even want to leave flyers at local businesses.
Be creative. It's totally fine to deviate from the standard "yard sale" text and include something more eye-catching (for example: "Hoarder's Paradise"). You can use 3-D or non-rectangular signs. (For example, there is a sign shaped like a robot below.)
Consider including images or photos. Visuals are attractive and also let people know what you're offering ahead of time.
Bad / Ugly Garage Sale Signs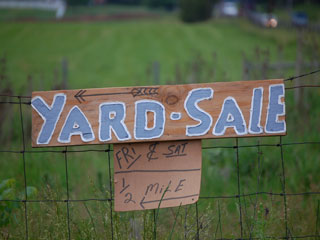 It's way too small, and there's no address or times listed.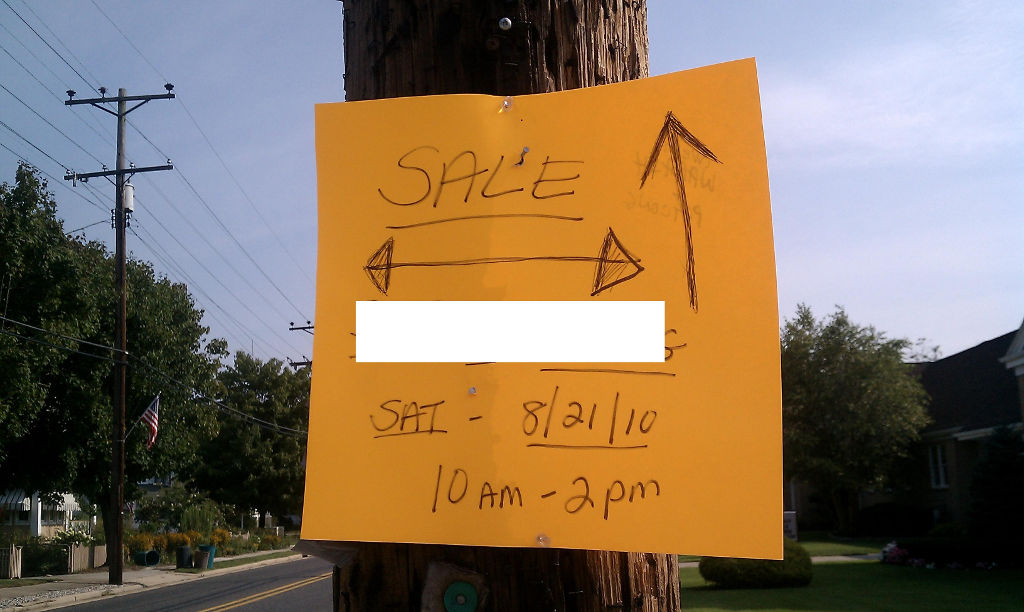 The text is very light and may not be easily read, and there seems to be too many arrows going on.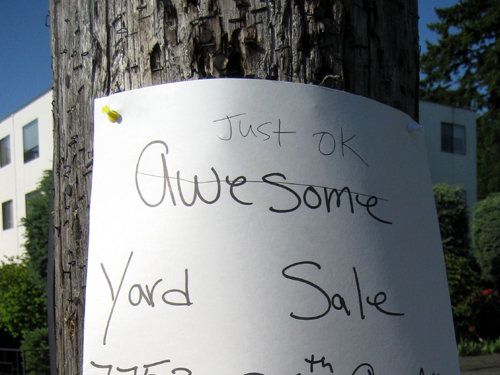 A hyperbole made humble. Don't let vandals ruin your sign!
Good / Creative Garage Sale Signs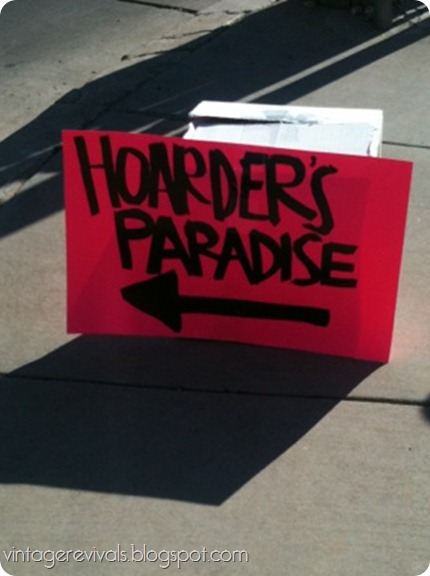 Very tongue-in-cheek. Also, pink!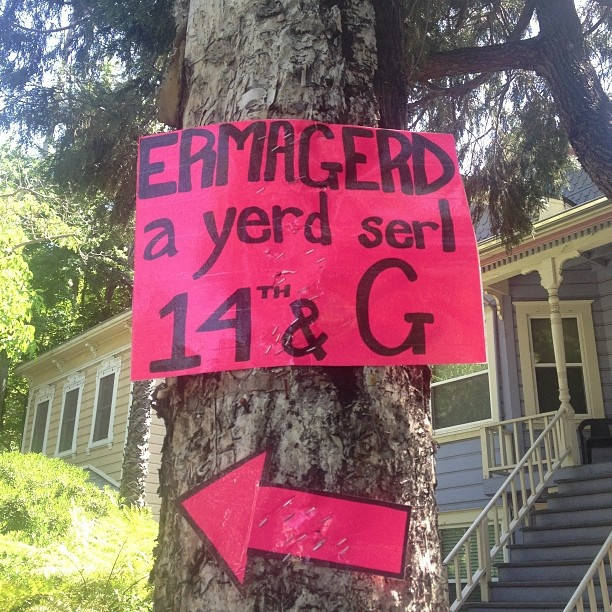 More pink. And meme references don't hurt either.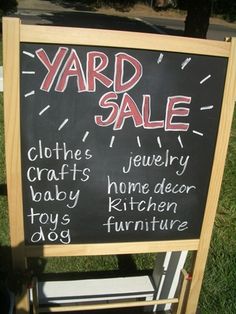 Simple, tasteful, and easy to read.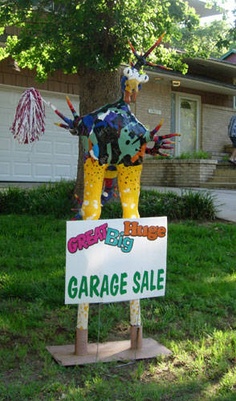 A huge garage sale deserves a huge sign.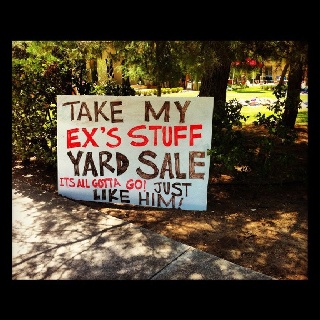 She's got jokes! And a lot of stuff for sale.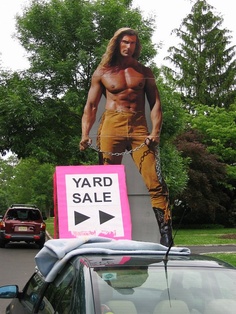 Fabio. Holding a chain. On top of a car. Brilliant.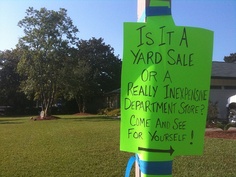 A little exaggeration — or is it? Doesn't it make you wanna find out?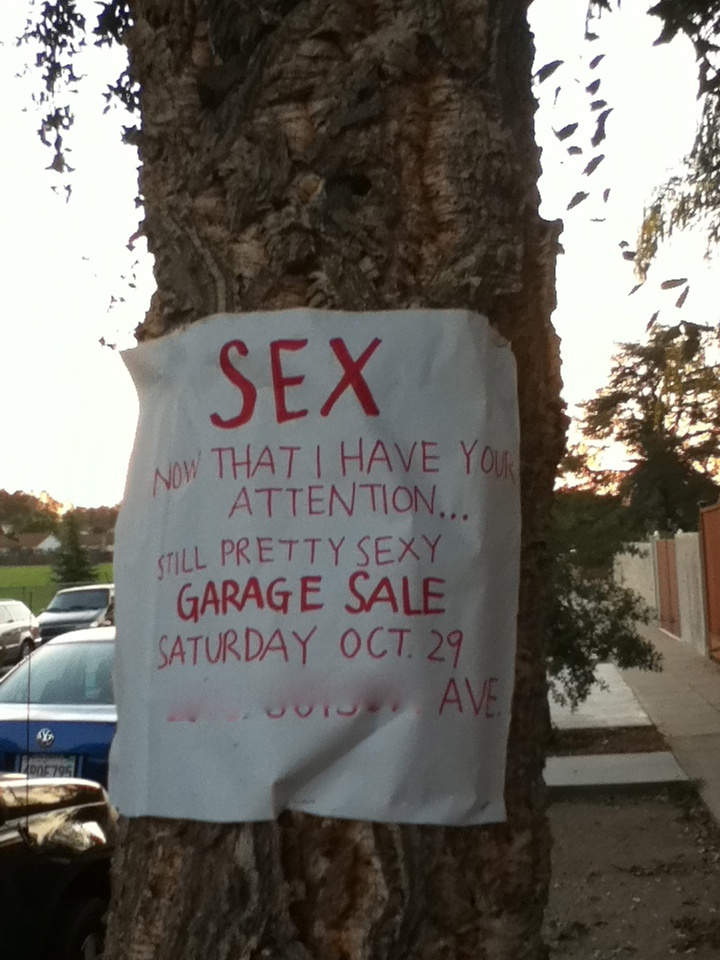 Sex sells. 'Nuff said.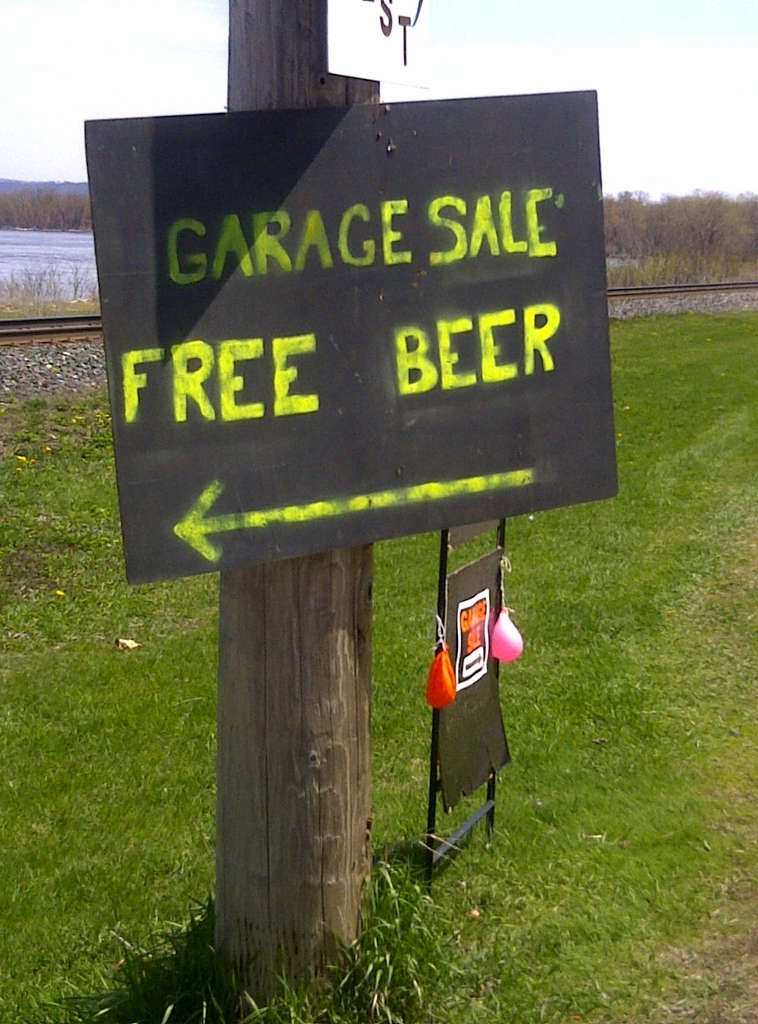 People love freebies.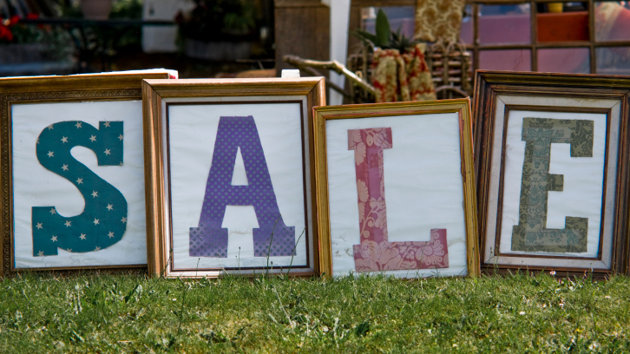 It's a sign and it's for sale. Genius!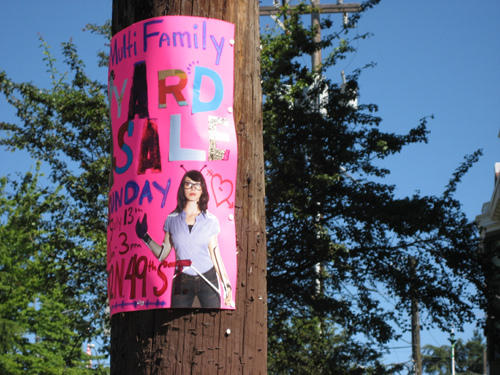 Nice use of images and cutouts. This hip, young lady would like to show you some hip, young items.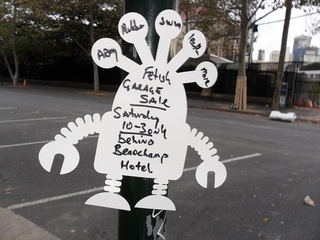 Cutest garage sale sign ever!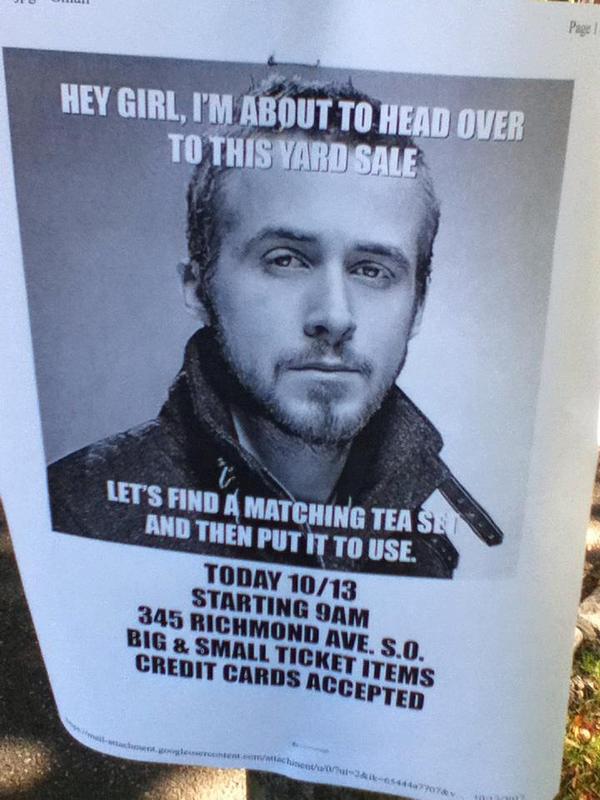 Ryan Gosling is everywhere these days.
Yard Sale Signs: The Good, The Bad and The Ugly