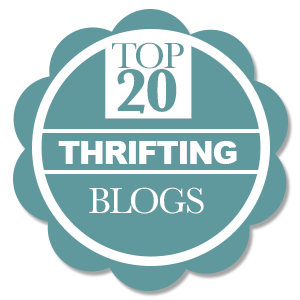 As you know there is no shortage of thrifting blogs on the internet, but we decided to do our own research and give you the absolute cream of the crop in thrifting blogs. The 20 blogs listed below are relevant, informational and just down right fun! Whether you are an occasional thrifter or professional treasure hunter, we're sure you'll find a new blog (or blogs!) to love in this list.
Why did we choose these bloggers? Simple…they put out great content. From thrifting finds and fashion to Ebay income reports, these bloggers are as real as they are fun. We admire their passion for thrifting and love that they also take the time to blog about their thrifting adventures, which is a job in itself.
Check out our top 20 favorite thrifting bloggers featured below!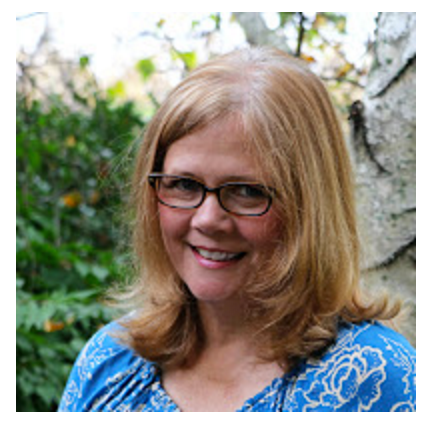 House of Hawthornes
Who is she: Meet Pam, a vintage loving girl who adores thrifting and has never said no to a can of Coke Zero.
Why do we love her?: From amazing photography, trash to treasure ideas to vintage goodies, this blog has everything a crafty thrifter is looking for.
Must-Read blog post: Christmas Dining Room Tour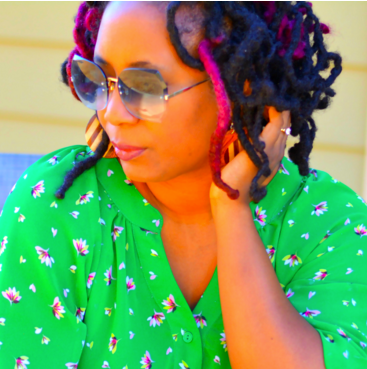 Thriftinista in the City
Who is she? Meet Troy, she lives in Chicago and absolutely loves showing off her thrifting fashion finds.
Why do we love her?: Not only is her thrifting fashion sense on point, but she also mixes in some recipes, family friendly blog posts and DIY projects.
Must-Read blog post: 14 times bloggers showed us what thrift style is all about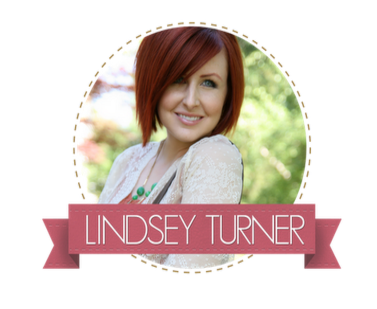 Thrift & Shout
Who is she? Lindsey Turner, a professional makeup artist and thrift shopping addict.
Why do we love her? She shows off her weekly thrift store finds, what's she selling on Ebay, along with some super cute pics of her thrift store threads. P.S. This girl is pregnant and she makes her thrifted maternity wear look so chic!
Must-Read blog post: Cute Outfit of the Day: Rocker Stripes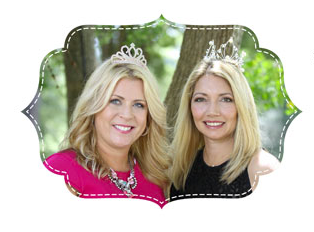 Too Cheap Blondes
Who are they? Meet Pippa & Jen, two friends who love thrifting.
Why do we love them? If these two look familiar, well it's only because they had a whirlwind of media attention and have been featured on Yahoo and All You Magazine, as well as a bunch of local news outlets. They are a dynamic duo who post regularly about their favorite thrift store finds.
Must-Read blog post: Check out how these two met on "Our Story"…I just love it!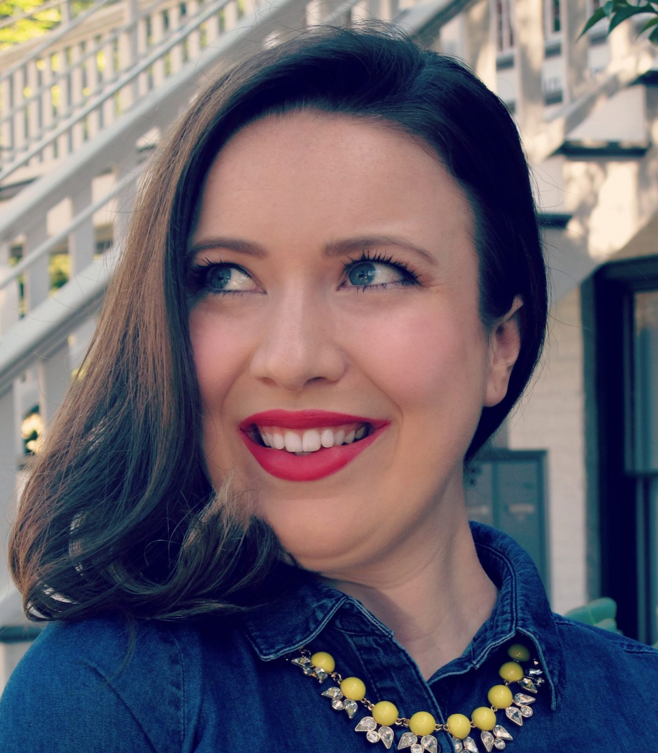 Thrift Your Heart Out
Who is she? Meet Katie, a bubbly thrift shopping blogger!
Why do we love her? First of all, she is just the cutest. Kudos to anyone who can film several videos in a single week! Her stream of thrift store hauls and thrifting tips make her blog a must-read in our book.
Must-Read blog post: How to Purge your Closet[Video]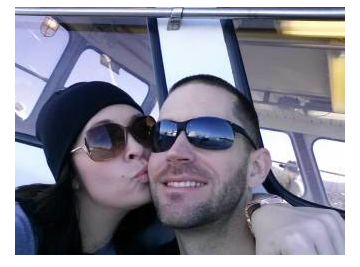 Thrift Store Flipping
Who are they? One man, One woman & Four Cats
Why do we love them? If you want to know what a real life eBay seller earns, this blog is for you. Each month they detail an income report with their earnings and profit from their Ebay store.
Must-Read blog post: Item Alert! – The Big Lebowski Sweater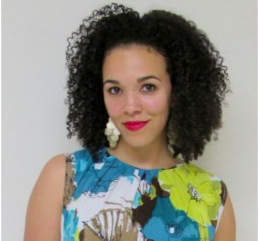 Thrift Diving
Who is she? Meet Serena, a thrift shop addict and home decor enthusiast.
Why do we love her? Her blog is full of furniture overhauls, DIY projects & thrift store finds. She also shares major home renovations done in her own home.
Must-Read blog post: Before & After: Kids' Bathroom Makeover Reveal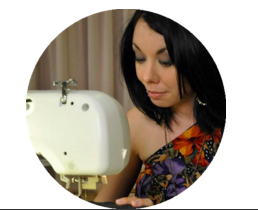 Refashionista
Who is she? Meet Jillian, a clothing renegade who's superpower is turning something old into something new.
Why do we love her? She manages to turn the most insanely gaudy, ugly and too-big-for-her dresses into wearable and totally cute outfits! Hands down this woman is the reason I need to take sewing classes!
Must-Read blog post: Sleeve Me Alone Dress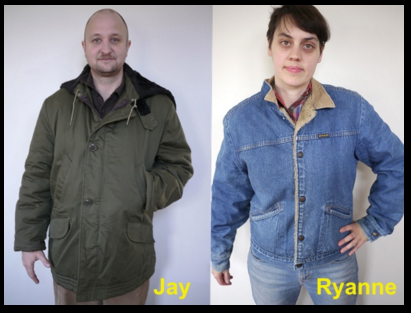 Scavenger Life
Who are they? Meet Jay & Ryanne, top Ebay Power sellers living in rural America making a full time living by flipping thrifting finds.
Why do we love them? These two live life on their own terms and make a pretty good living doing it! Each week they publish a thought provoking or educational video about the buying and selling lifestyle.
Must-Read blog post: Open Q&A: Running a business is hard, but it should also be fun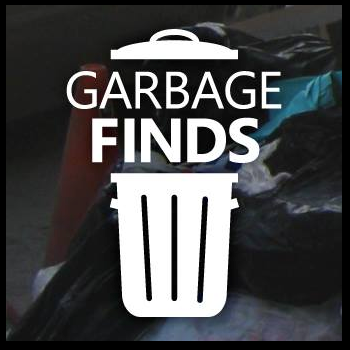 Garbage Finds:
Who is he? A professional scavenger and entrepreneur living in Montreal
Why do we love him: His blog is a little bit like looking into someone else's cart at the thrift store. He shares all of his weird, funny and banal thrift store finds with you.
Must-Read blog post: Thomasina (Spoiler: He finds 4 unopened bottles of liquor!)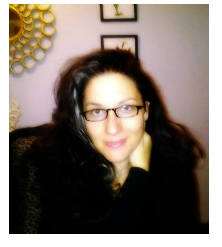 Goodwill Glam
Who is she? Meet Krista, a mommy of two by day and thrifting & home decor enthusiast by night
Why do we love her? She takes us right into her home with her blog, showing off her wonderful thrifting DIY projects and finds.
Must-Read blog post: Makeover Monday!! Your Before and After Projects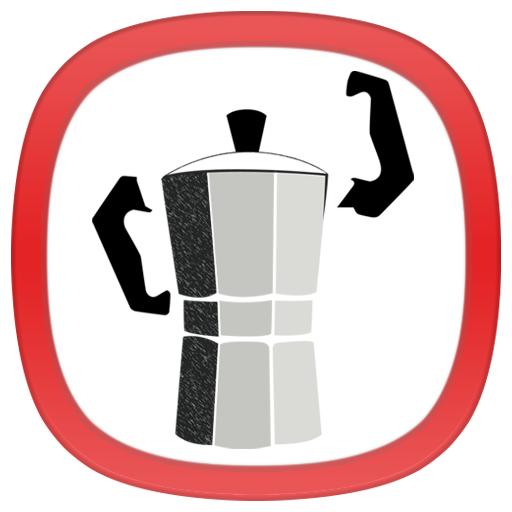 RecyclArt
What is it? RecyclArt is a collection of sustainable creations made from recycle & upcycled materials
Why do we love it? This blog inspires a real trash to treasure ethic with it's colorful layout and well displayed DIY projects. There is no shortage of project ideas or inspiration on this blog!
Must-Read blog post: Red Traveller Return Bag: Umbrellas Recycled into Bags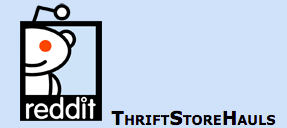 Reddit r/ThriftStoreHauls
What is it? Reddit is an online forum with a subreddit dedicated solely to Thrift Store Haul chatter
Why do we love it? Though not a blog per se, it is a great online community of treasure hunters sharing their thrift store finds.
Must-Read blog post: All of it! There are too many good threads to go through!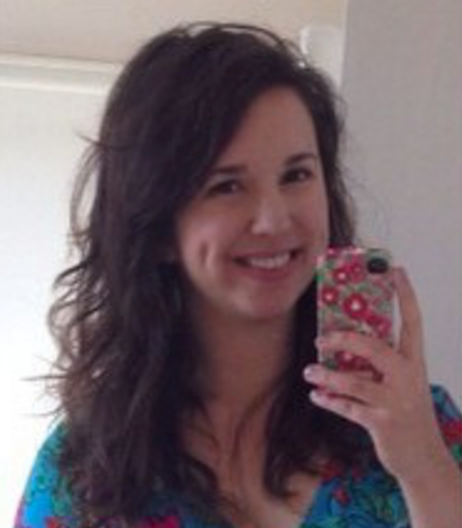 Thrift Flipper
Who is she? Meet Erica, just a regular girl chronicling her efforts to pay off student loans by reselling thrift finds on Ebay.
Why do we love her? You don't find too many bloggers who are willing to put all of their Ebay income out there to the public, but each month Erica details her profits and expenses from her eBay store. You've also got to check out her Instagram feed for latest Thrift Finds & Ebay store items!
Must-Read blog post: Knowing the name of clothing to flip – The Why & How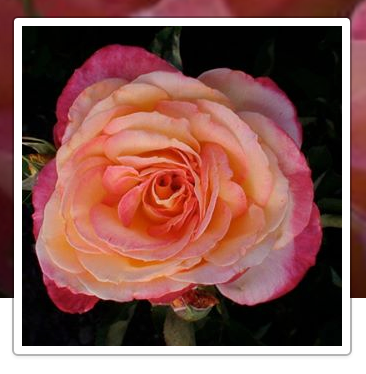 Miss Bargain Huntress
Who is she? This woman comes from a long line of bargain hunters, having started garage sale-ing at the age of 5, she knows her way around thrift finds.
Why do we love her? She means business. Not only does she sell her thrift finds on Ebay, but she also sells on Amazon, Etsy, Ecrater, Postmark and more. She knows what sells and where to sell it. A fascinating blog to learn the ins and outs of thrift find flipping.
Must-Read blog post: Eight bags from Goodwill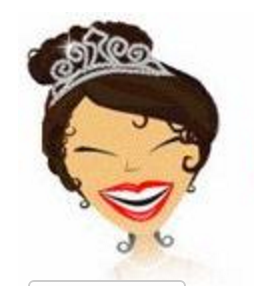 Yard Sale Queen
Who is she? Meet Chris, a.k.a YardSaleQueen has been featured in dozens of magazines and news outlets as a Yard Sale Expert.
Why do we love her? Our favorite part about the YardSaleQueen website is the forum found here. It has a strong community of yard salers sharing tips and their finds.
Must-Read blog post: Bad Facebook Online Yard Sales Photos: Part 1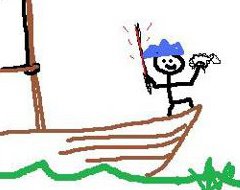 Yard Sailing to Adventure
What is it? It's a collection of odd, funny, weird yard sale finds!
Why do we love it? Just when you think you've seen it all, you stumble upon this blog and think to yourself…why in the world would anyone be selling 'that'! But they are, and the people behind Yard Sailing Adventure have it documented!
Must-Read blog post: Dial U for Uggo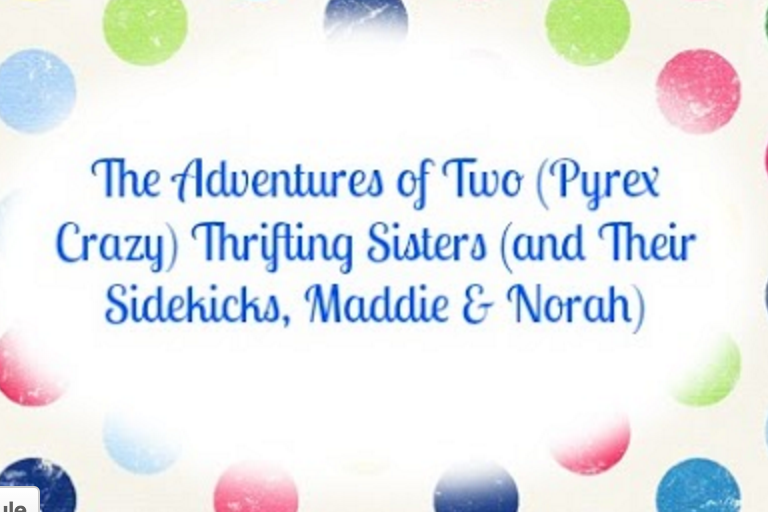 Pyrex Thrift Sisters
Who are they? Meet Erica & Hanna, (along with sidekicks Maddie & Norah), Pyrex lovers, estate sale and thrift store aficionados!
Why do we love them? This blog features their vintage finds and boy are they darling! These two have impeccable thrifting taste and know just what to buy!
Must-Read blog post: It's that Time of the Year Again
The Thrifty Thrill
Who is she? Meet Alexandrea, professional thrifter and avid thrift store find blogger.
Why do we love her? This blog is a great representation of the wild, weird and wacky items you can find at a yard sale. Alexandrea manages to capture them beautifully with great photography and witty captions.
Must-Read blog post: #thriftaesthetic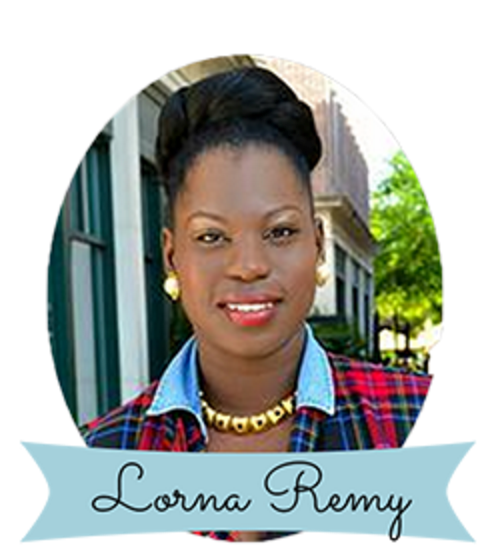 Thrift Academy
Who is she? Meet Lorna Remy, founder of the close-knit thrifting community serving individuals with economic management.
Why do we love her? Lorna has a distinct talent in being able to turn thrift store finds into fashion forward outfits that look professional and approachable.
Must-Read blog post: 10 Tips to Thrift Like a Pro
Top 20 Thrifting Bloggers of 2015