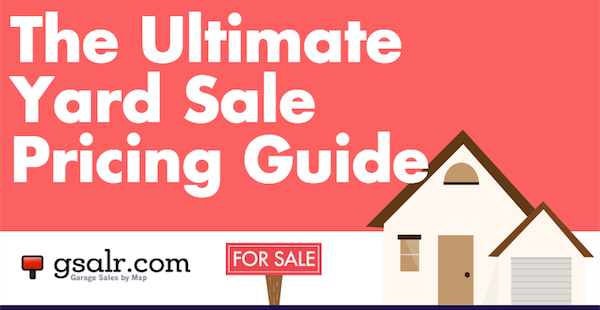 Yard Sale Pricing Guide
One of the most important factors in the success of your yard sale, will ultimately be how you've priced the items for sale. Having a pricing strategy in mind, can make the difference between a good garage sale and a GREAT garage sale. The goal is to always make a sale.
We have created a handy Yard Sale Pricing Guide for you to use as a guideline when pricing your items. Keep in mind however, that most yard sale shoppers love to negotiate, so there needs to be some flexibility in your pricing.
The Ultimate Yard Sale Pricing Guide