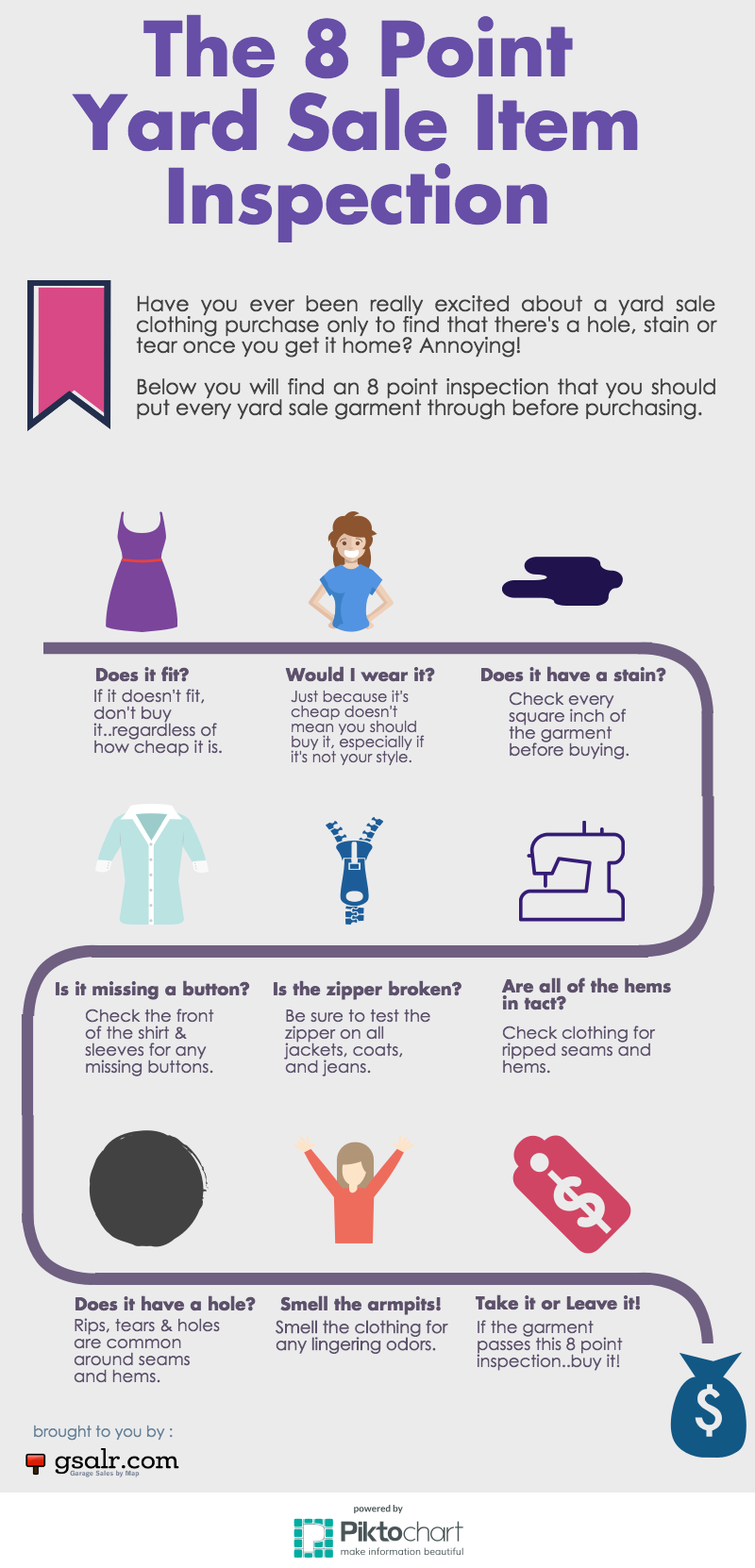 Have you ever been really excited about a yard sale purchase only to get it home and realize it has a rip, tear, hole or stain? How annoying! Above you will the 8 point inspection that you should be giving each and every yard sale clothing purchase to ensure that you are getting a good deal!
1. Does it fit?
2. Would I wear it?
3. Does it have a stain?
4. Is it missing a button?
5. Is the zipper broken?
6. Are all of the seams in tact?
7. Does it have a hole?
8. Smell the armpits!
Are there any we missed? Leave us a comment with your yard sale inspection routine!
The 8 Point Inspection You Must Give Every Yard Sale Clothing Purchase