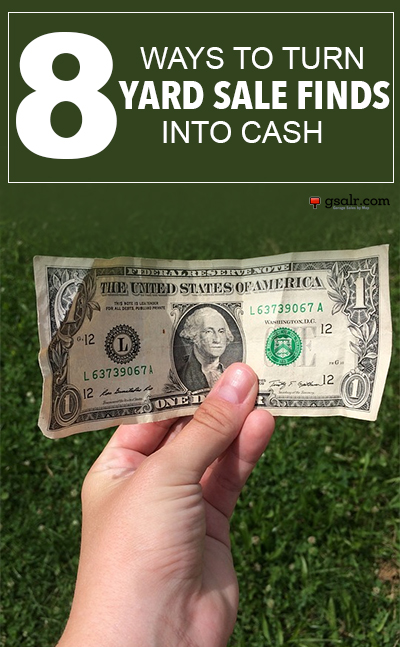 I don't know about you, but part of the thrill of going to yard sales has to do with the chance that I might find something valuable, something that I can turn around for a profit. Don't get me wrong, I love meeting new people and digging through their stuff, but the thought that I could strike it rich on a yard sale find, makes yard sale-ing like a modern day treasure hunt for me. I'm sure for lots of you, you get a similar high when yard sale shopping. I thought it might be a good idea to share a few ways that you turn those valuable yard sale finds into cold, hard cash. Below you will find a list of 8 ways that you can turn yard sale finds into profit:
1. Ebay is by far the most popular way to sell valuable yard sale finds. It's is great for selling vintage and antique items, designer & children's clothing and collectibles. Ebay's selling platform makes it easy to sell items even for a newbie seller. If you want to learn how to get started on Ebay, check out this tutorial. Want to know what's selling on Ebay? Check out this list created by Suzanne Wells, author of the the Selling Coach blog.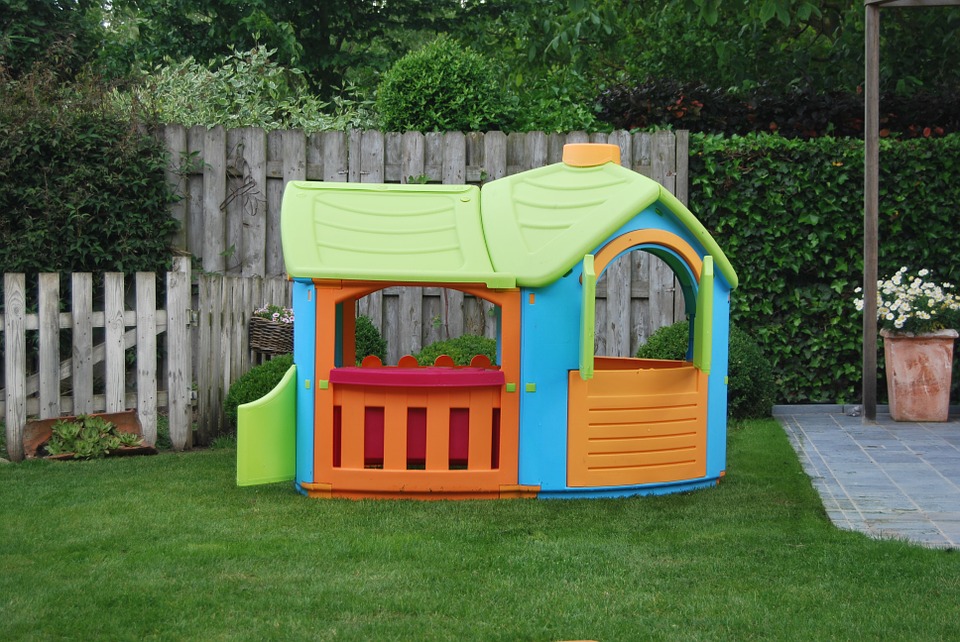 2.
Craigslist
 is a great backup for items that you may not want to sell on Ebay, usually anything that is too large to ship. Things like outdoor children's toys, dollhouses and heavy tools are a great fit for Craigslist. I once purchased a plastic kid's kitchen for $10 and turned around and sold it on Craigslist within an hour for $75. You'll be surprised at how quickly some of your yard sale finds will sell on Craigslist.
3. Upcycle it!  Another great way to turn your yard sale finds into cold hard cash is to put a little elbow grease into them and re-sell at a premium. Check out this guy.  All he did was sand a few pieces, add some oil, stain or paint and voila, he had some really expensive looking pieces that he was able to sell for hundreds of dollars more than he paid. Things to look for, desks, tables, credenzas and if you are good at upholstering, you can even try chairs and sofas.
4. Amazon – Sometimes you'll get lucky and find brand new items still in the box at yard sales, these items are great to sell on Amazon. Amazon is the largest online retailer and now allow 3rd parties to sell items through their Fulfillment by Amazon program. Essentially, this program allows you to fulfill items that Amazon sells and make a profit! New items like toys, kitchenware, computer parts, video game system components and other electronics are very profitable when sold on Amazon.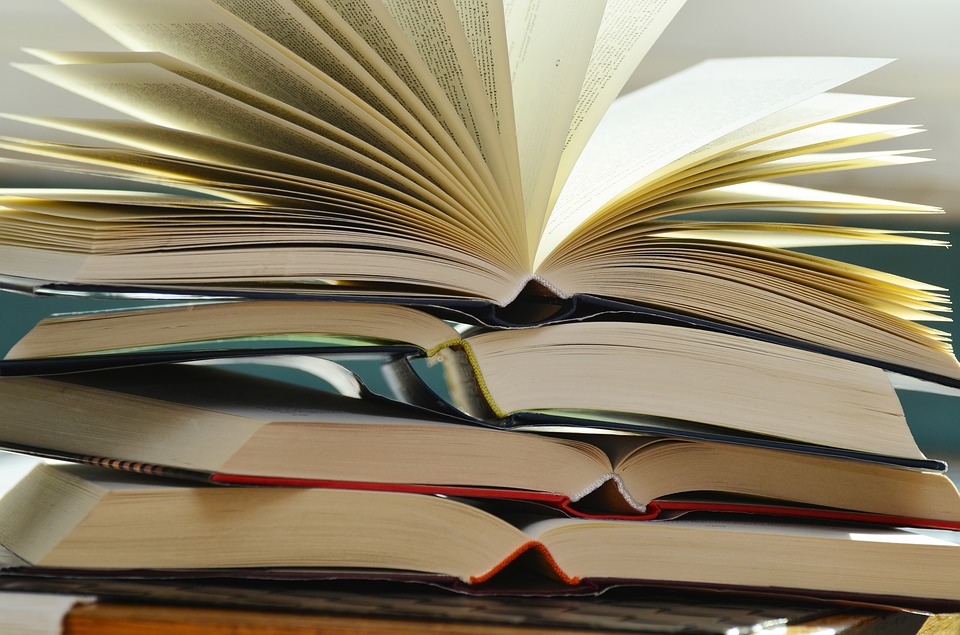 5.
Sell text books
– This
Pennyhoarder blog post
introduced me to the idea of selling text books for money. This guy makes an extra $750 a month by visiting yard sales and thrift stores looking for books and re-selling them.  Not a bad way to spend a few hours a weekend. You'll want to download the
Bookscouter app
and use it to scan the ISBN barcodes of books to determine their worth. If you find a book that's selling for a decent price, scoop it up and sell it yourself!
6. Consignment shops should not be overlooked as a way to make money on yard sale finds. While it may take a bit longer to actually get your money, you can make a lot of it. Consignment shops are great if you are selling designer clothing items or children's toys, gear and clothing. Here's a great blog post about how to make money by selling your items at consignment shops.
7. Etsy: You cannot visit the Etsy site without tripping over a Vintage Pyrex or Tupperware listing. Etsy appears to be the premier marketplace for all things kitschy and vintage. If you stumble upon a collection of vintage bowls, mugs or bakeware, there's a good chance that you will be able to sell it on Etsy for a profit. Pro Tip: Turquoise and pink collections do really well on Etsy.
8. Trade in gold for money – You'd be surprised how many people don't know what real gold is or what it looks like. I frequently see real gold mixed in with costume jewelry at yard sales. This post gives a great account of how one woman made $1,000 in a summer just from buying gold at flea markets and yard sales and turning around and selling it to a jeweler.
Now that you've got 8 solid ways to profit from your yard sale finds, I want you to leave a comment or share your best yard sale flip!
8 Ways to Flip Yard Sale Finds for Profit