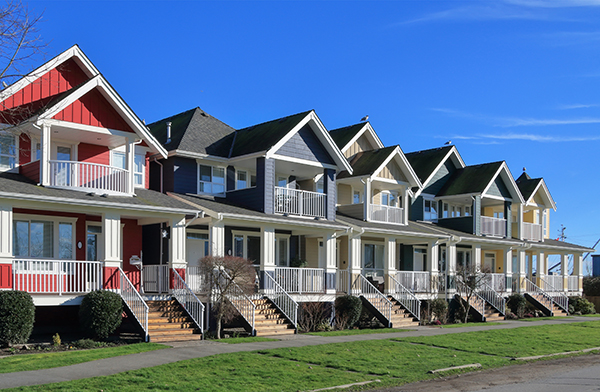 It's almost November and yard sale season is winding down in most parts of the country, but this is a great time for neighborhood leaders and HOA presidents to be thinking about next year's community yard sale! Believe it or not, there are a few things you can do now to have a more organized sale in the spring! Below we have shared 5 things you can be doing to prepare for your next sale!
1. Assemble the team – Organizing a community yard sale is certainly not for the faint of heart! The sale will have a lot of moving parts and it's best to assemble a team of volunteers to help coordinate the event from start to finish. Have a meeting with all interested parties and delegate who will be responsible for organizational duties, advertising duties, and who will act as the neighborhood liaisons. Each of these roles is important in organizing a successful community yard sale.
2. Lock down the date – The next thing you'll want to do is select a date or dates to have the yard sale. Most communities choose to have their yard sale occur during the same week or weeks each year. For example, my neighborhood has 2 yard sales per year, the first one is the 2nd Saturday in April and the 2nd sale is the 1st Saturday in October. Selecting a recurring week, will help your neighbors prepare for upcoming sales. Try to select a date at least 6 months in advance in order to give yourself enough time to prepare, plan, and advertise your neighborhood sale.
3. Let the neighbors know – As soon as your date is finalized send a "Save the date" notification via mail, email or social media group to let the neighbors know about the upcoming sale.
4. Order signs – Proper signage is a must-have for community sales. You'll want to order signs at least 2 months in advance to ensure that they arrive on time and are of the quality you expected. A combination of vinyl banners, flat plastic signs and yard sale stake signs should do the trick.
5. Make a list of the places you will advertise – Proper advertising can mean the difference between an ok sale and a great sale! Some of the most popular ways to advertise a community yard sale are: local newspaper, social media community group, and online garage sale sites like garagesalefinder, yardsales.net & gsalr.com.
Bonus Tip: Some local reporters may even be interested in doing a story on your community yard sale. Reach out to local media outlets to gauge interest.
That's all we've got! If we can be of any help in the months and weeks leading put your community sale, please feel free to reach out to us!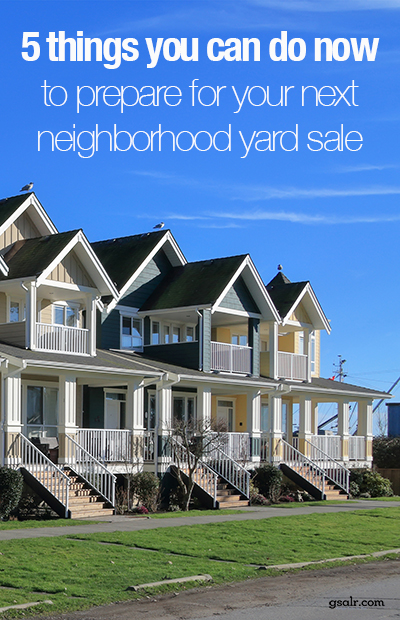 5 things you can do now to prepare for your next HOA Neighborhood Yard Sale